There is so much great movies around till my pocket hurts but left my heart satisfied..
Kungfu Panda 2
I admit when I first heard of KP2, I was skeptical about it as I was thinking, what more can you tell about this Panda...
I was wrong. A really good family movie, touching and funny at the same time.
Enjoy it and I rate it 8/10
Spoiler... they tease for follow-up. Oops, I was wrong again about Panda.
Pirates of The Caribbean 4
Again, how much can you tell from Mr Sparrow's adventure. It's just okay-okay for me, probably it lose its steam after POTC3.
Ranting : 6/10
X-Men : 1st Class
Indeed, thought it is really first class, a class above the other 4 X-Men movies that were out so far. Interesting note that one of my friend Matt did animation on the movies, kudos to you bro, proud of you.
Ranting : 9/10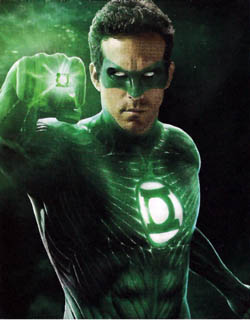 Green Lantern
I been reading lots of critics that kinda brush this movie aside. But seriously guys, how can you compare this movie to any other movies that came out recently especially Thor and X-Men:1st class? Moreover, thanks to tech advancement, producers able to put up such movie, so credit should be given due.
Storyline-wise is much to be desired, script could have been written better. Sometimes some scenes feel very choppy.
All in all, I enjoyed the movie.
Ranting : 7/10
Transformers 3
All to say, this is way better than previous TF movie.


People been ranting about the missing "Fox" and the new Brit chick. Seriously I dont care, because for me, I just want to watch some big smackdown between the two groups of alien-bots.
Action sequences were just awesome... typical Michael Bay but all to say, I applaud him for making the improvement better than the previous 2..yes even wayyyy better than TF2..phew he erase the nightmare of TF2...
Somehow feel like watching it again but nah, I wait for the DVD then.. :P
I admit I am a big TF fan, watching it since a little boy, so I give a thumbs up for this.
The some shortcomings are some wooden acting from some human characters and plotline-holes. But nah, we are there to watch robots!!

Ranting : 8/10
That's my review of some movies I watched so far. There's more to come soon but the one I looking forward to is Captain America and Cars2.
Prepare the popcorn!